While Across The Street There's Someone
Hopefully Like You…
A man who's aging gracefully…
You exude power and confidence because you're still the wolf at the top of the hill…
Instead of being seen as old and decrepit…
You're perceived as rugged and wise and women find you incredibly sexy.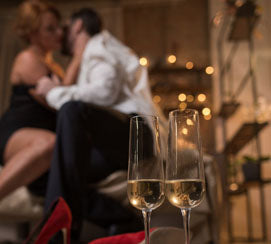 Instead of hiding downstairs until your wife goes to sleep to mosey up to bed…
You and her are nuzzling in the hot tub after an impromptu outburst of love-making that caught you both by surprise in the middle of dessert.
And judging by the way your body responds to her eager love bites on the earlobe... it looks like you're in for an encore.
You push yourself in the gym...
And feel like a man who can single-handedly take on an army…
The mind muscle connection is crazy...
As you feel your muscles contract and the pump is almost too much to handle.
You have that extra battery now...
That next level…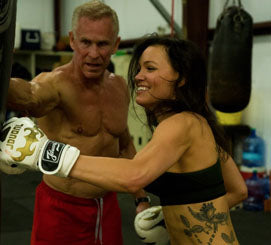 And even after working out for 90 minutes...
You have tons of energy left over to add additional lifts if you have the time.
There's a reason researchers say "blood is life giving"...
Because that's exactly what it does regardless of your age.
Boosting it even just a little bit... is like a cheat code to a more satisfying life.
And now that you're taking Anabolic Pump…
You go from "dud" to "stud" and everyone around you notices.
This isn't science fiction or fantasy…
It's what happens when you have youthful blood flow charging through your veins like a high-powered V8 Camaro…
And with Anabolic Pump this can be your reality…
But like I mentioned earlier…
We are at the mercy of our manufacturers...
So when they run out of supply, which happens everytime we launch a new supplement...
We could be backed up for weeks.
I hate that it's this way...
But we refuse to use less than the effective science-supported ingredients we shared on this page.
So here's what you need to do right now while we are still in stock…