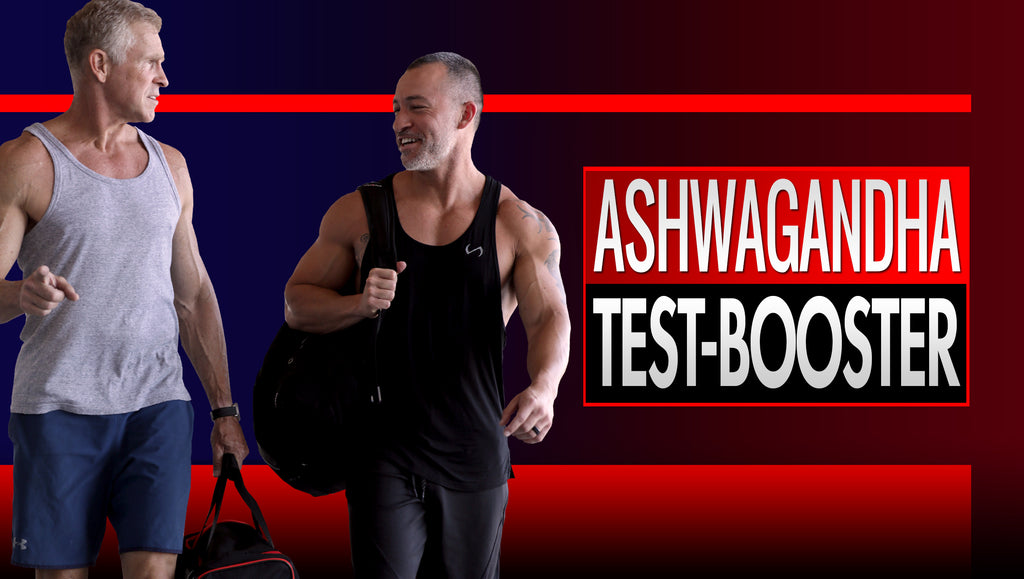 Ashwagandha Benefits For Men
Tried and true…
When it comes to choosing an herb to boost your testosterone, those are the best words you can hear…
But even better is tried and true…
For 4,000 years.
When men on the Eastern half of the globe think of a tried and true testosterone booster they think of an herb called Ashwagandha.
Ashwag-wha?
Ashwagandha is an Indian herb that has been known to provide impressive benefits for men over the span of the last four millennia…
And not only for testosterone health (though that is a major perk), but in many other ways as well.
Ashwagandha benefits extend into every area of your life and could make for a solid herb to add to your day-to-day.
Here's what this tried and true herb will do for you:
Boost Testosterone
One of the major Ashwagandha benefits is that it boosts testosterone…
But not necessarily in the way you're thinking…
Ashwagandha is known as an adaptogen; a term used to describe an herb that helps the body to regain hormonal balance when faced with stress.
Adaptogens boost testosterone inversely by reducing cortisol (stress hormone) and thereby, raising testosterone levels.
In a 60-day human study of Ashwagandha, this herb was shown to reduce cortisol levels by 27%…
This study also saw a 15% increase in testosterone levels as a result.
Ashwagandha is also known to improve sleep quality, increase HDL cholesterol production, and reduce inflammation, all of which can boost testosterone on a day-to-day basis.
Increase Muscle Mass
Muscle building naturally follows testosterone boosting…
In an 8-week study of 57 men from ages 18-50 years old, some were given a placebo supplement while others were given Ashwagandha…
And the Ashwagandha benefits proved to be massive…
The 29 subjects who were given the Ashwagandha herb saw an increase in muscle strength through 1-repetition max bench press and leg extension movements.
They also saw a greater increase in their arm and chest size over the 8-week period compared to their placebo counterparts.
But that's not all…
The men who took the Ashwagandha herb also saw a reduction in body fat…
Essentially, this herb gave them a better V-taper (big chest, small waist), which is also a visible sign of high testosterone to the ladies, and the guys who aren't getting attention from the ladies.
Ashwagandha has proven itself to be an impressive herb to improve your gym performance.
Increase Fertility
For you men thinking about having some kids for the first time, or maybe adding one to the flock you already have, Ashwagandha could be an effective herb for you…
Sometimes stress has a way of taking its toll on our bodies…
And for men, stress can cause infertility.
In one recent study, men who received Ashwagandha to treat stress experienced higher antioxidant levels and better sperm qualities than they had pre-treatment, and after 3 months, 14% of the men's partners' had become pregnant.
This is due to two Ashwagandha benefits; one being that this herb lowers your stress hormone and the next being that Ashwagandha increases sperm count and motility in men.
Basically, Ashwagandha works as the sword and the shield to help with male fertility. 
Reduces Symptoms of Depression
It's clear at this point that one of the main Ashwagandha benefits is stress relief.
Stress can have debilitating physical and even sexual effects…
But it also has daunting emotional effects as well.
However, because Ashwagandha fights against stress and anxiety, it also fights against feelings of depression.
One 60-Day study measured the effects of Ashwagandha on 64 people diagnosed with chronic stress…
The study resulted in a 69% average reduction in anxiety and insomnia compared to others in a placebo group who only saw an 11% change in symptoms of depression.
Another study conducted over 6 weeks time, saw similar results, with 88%of people who took Ashwagandha reporting a reduction in anxiety.
Protects Against Cancer
Obviously, Ashwagandha doesn't prevent cancer…
But it does seem to have some powerful effects protect you from it a few different ways…
Animal and test tube studies have discovered this medicinal herb helps to cause the programmed cell death of cancer cells, also known as apoptosis…
The same study also showed that Ashwagandha can protect against chemically induced cancers and slow down tumor growth…
But Ashwagandha hasn't only been shown to be effective in specific areas of cancer prevention, but it may also be beneficial in treating several types of cancer, such as breast, lung, colon and brain cancer.
Your Next Step
These are only a few of the major Ashwagandha benefits that can have an effect on your day-to-day life…
It's a tried and true testosterone booster, muscle builder, baby maker (if I can use that term loosely), mood booster and cancer fighter…
To sum up this herb in one word: it's powerful…
And it's worth a shot.
Well, 4,000 years of reliability wouldn't necessarily be a "shot."
It's more like a guarantee.
I recommend you check out the Ashwagandha tincture to get all of its benefits for yourself.
Taking this herb in tincture form will ensure that you get its anabolic effects into your bloodstream almost immediately upon taking it…
There's no risk of losing any of its power in your digestive tract or anywhere else along the way.
Again, for more information and to grab a tincture for yourself, check out Ashwagandha here.
Stay powerful, men!
– Joe LoGalbo