Minor aches and pains following strenuous exercise make it so much harder to get in shape. After all, you can't workout when you're sore, right? And if you do it's hard to focus on the muscle when your joints are telling you to focus on them. That's why we carefully selected each science-supported ingredient that goes into each serving of Anabolic Armor. To help support your joints so you can stay on track with your goals, crush your workouts, and regularly feel "bulletproof" instead of beat up. †
Mobility
When you support the recovery of your tissues and joints you'll experience better flexibility, mobility, and muscle performance for daily activities, and while at the gym. †
Strength
Take your mind off of your screaming joints and onto the muscle itself. This is called the mind-muscle connection and will help you see more noticeable results in strength and muscle gains. †
Comfort
Take the ingredients inside of Anabolic Armor to boost comfort levels during any activity. †
Glucosamine Sulfate
Chondroitin Sulfate
Turmeric
Quercetin
Boswellia Extract
Methionine
MSM (Methylsulfonylmethane)
Bromelain
Glucosamine Sulfate
This natural sugar is found in and around the fluid and tissues that cushion your joints. Supplementing with glucosamine sulfate can help give your body an added boost to help provide daily comfort for your joints, which is especially important if you live an active lifestyle. †
Chondroitin Sulfate
This compound is already found in human cartilage. More of it may help reduce minor aches and pains and support mobility in your joints for greater ease of movement and daily comfort. †
Turmeric
This bright orange holistic herb has been used in traditional Chinese medicine and Ayurvedic medicine for thousands of years and may help lower levels of minor exercise-associated pain and support your overall health and vitality. †
Quercetin
This plant flavonoid is also found in healthy food and drinks like red wine, onions, and green tea, yet more bioavailable when taken in this concentrated form to help support strong joints. †
Boswellia Extract
A natural herbal extract that supports the health of your joints and helps you maintain normal inflammation levels intra and post workout. Inflammation happens to everyone when they workout. It's maintaining healthy levels that is one major key to your recovery and results. †
Methionine
A naturally occurring amino acid in the body that supports strong bones. †
MSM (Methylsulfonylmethane)
A compound found in green plants that helps support normal inflammation levels and is commonly used to support comfortable joints and tendons. †
Bromelain
An enzyme found in pineapple that helps to soothe swelling and expedite recovery. †
How To Take
Take 2 capsules once daily before a meal.
Support What Matters
When it comes to reaching your fitness goals, you don't need any more setbacks. You've got a busy life, responsibilities, goals to achieve, don't let minor aches and pains stand in your way. Stay on track with your fitness goals and be the active person you want to be.
Experience The Difference
Support for mobility, strength, comfort, and ease of movement allows you to perform at the top of your game in all areas of life.
You've Got Questions,
We've Got Answers.
1 BOTTLE
$47.00 USD
FREE SHIPPING
$47 PER BOTTLE
ADD TO CART
Secure Transaction
6 BOTTLES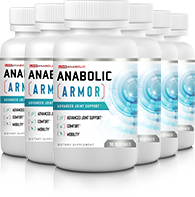 $209.70 USD
FREE SHIPPING
$34.95 PER BOTTLE
ADD TO CART
Secure Transaction
3 BOTTLES
$132.00 USD
FREE SHIPPING
$44 PER BOTTLE
ADD TO CART
Secure Transaction