Having the energy to crush your workouts and fuel your day comes down to your body's natural powerhouse molecules called ATP. ATP is the energy source used to power the movement of contracting and working muscles. And the more ATP you have, the better your performance in the gym and in everyday life. Plus— inside Anabolic ATP you get 11 powerful ingredients to not only support youthful ATP production, but give you more focus, drive, clean daily energy, and the feeling of sleeve-splitting muscle pumps. †
Energy
Clean, smooth daily energy without the crash is what you need to perform at the top of your game with your workouts, running around with your kids or grandkids, and dominating your entire day. †
Pump
Have you ever had one of those workouts where your arms and chest are pumped and you have that coveted vascular look? With the ingredients inside of Anabolic ATP this will be a common look and feel during your workouts. †
Performance
The ingredients inside of Anabolic ATP give you an edge to push for the extra rep or go the extra mile when others fizzle out. †
ElevATP®
Alpha GPC
Caffeine Anhydrous
L-Glutamine
Choline Bitartrate
L-Tyrosine
Beta Alanine
L-Citrulline Malate 2&quantity=1
Vitamin B12
Bioperine®
ElevATP®
ElevATP® is a natural combination of ancient peat and apple polyphenols clinically shown to increase levels of endogenous ATP and support improved strength, power, and performance in resistance-trained athletes. ElevATP® naturally helps your body produce your own ATP the way nature intended for smooth daily energy and a powered-up performance. †
Alpha GPC
A natural choline compound found in the brain that can help sharpen mental focus to help you laser in on your workouts and goals. Alpha GPC also sends youthful growth hormone secretion messages to your brain for a natural hormonal edge you'll love. †
Caffeine Anhydrous
A dehydrated, more potent form of traditional caffeine. Meaning you can take less caffeine and still effectively clear away drowsiness and gain instant smooth energy whether it's in the middle of the work day or you want to charge your batteries to fuel your workout. †
L-Glutamine
Results only come as fast as your ability to recover. With the natural amino acid glutamine you'll be able to bounce back so you can crush your workout the next day instead of feeling sore as hell. †
Choline Bitartrate
An essential nutrient that acts as a precursor to acetylcholine, which is an important neurotransmitter involved in memory, muscle control, and metabolism. †
L-Tyrosine
An amino acid that helps balance your body's stress response and supports supreme mental focus so you can cut all other distractions and get in the zone. †
Beta Alanine
When you can delay fatigue with your workouts you can go longer and harder, bang out more reps, and go the extra mile. Beta Alanine is a key amino acid to help you go the distance with any physical activity. †
L-Citrulline Malate 2&quantity=1
Citrulline Malate is more powerful than the regular old citrulline you'll find in most pre-workout or energy supplements. Citrulline Malate helps your body use ATP more effectively so you can run circles around the other guys. It also comes with a handful of bedroom benefits too. †
Vitamin B12
The "energy vitamin" that's found in foods like eggs and fish. According to the latest research most Americans lack this vitamin, so here's an easy way to get it in. †
Bioperine®
Black Pepper Extract is a piperine used to improve the absorption of key nutrients to get the most out of each ingredient. †
How To Take
Take 1 scoop 15-minutes before your workout with water. On non-workout days, replace your morning coffee with a half scoop of Anabolic ATP mixed in water.
Live With An Edge
Most guys are tired, lack motivation and focus, and can barely make it through a workout. Not you. With the ingredients inside of Anabolic ATP you are fueling your body with the nutrients it needs to experience clean daily energy, improved focus, bigger muscle pumps, and better performance in the gym, in the boardroom, and in the bedroom.
Experience The Difference
Forget "young guy" pre-workouts that give you the jitters and crash. Anabolic ATP has been carefully-designed to boost the performance for men in their 40s, 50s, 60s and beyond.
You've Got Questions,
We've Got Answers.
1 BOTTLE
$64.00 USD
FREE SHIPPING
$47 PER BOTTLE
ADD TO CART
Secure Transaction
6 BOTTLES
$294.00 USD
FREE SHIPPING
$39 PER BOTTLE
ADD TO CART
Secure Transaction
3 BOTTLES
$162.00 USD
FREE SHIPPING
$49 PER BOTTLE
ADD TO CART
Secure Transaction
Customer Reviews
Write a Review
Ask a Question
Great product
Doesn't make me feel jittery. But helped me push for greater gains.
08/15/2022
Wayne B.

United States
Good for Workout Performance
30 Minutes after taking this Supplement, I feel enough Energy to keep me going throughout my Workout. Very effective on Cardio Days to.
08/02/2022
Chuck P.

United States
The Right Stuff
ATP launched my workouts to the max from the very first dose. I wake up at 5am, drink a scoop, and by the time I get to the gym I'm ready to hit it hard. It even works well with my cardio workouts. It's my rocket fuel.
07/30/2022
Alan M.

United States
best preworkout i have tried!
this has been a pleasant experience - no jitters, just a nice prolonged energy surge throughout my whole workout!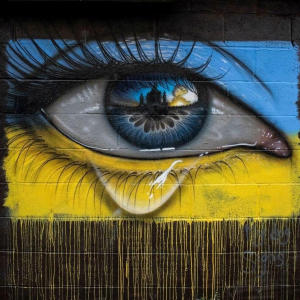 KG
07/27/2022
Kevin G.

United States
great product. Ordering system needs work.
I like the product very much and I like that it does not have creatine in it as I think that was causing me to have muscle issues. This product gives you a great pump and a bit of a face flush. I use it almost every day. The ordering did not go smoothly. I was sent 2 bottles when I ordered one. I had to mail the first one back. then I found out later that I was placed on autorenew which I did not want...but maybe I did not look at the fine print. There are so many other products offered, that I dont know why I would need another product from Anabolic. I already have green protein powder. So I am a bit confused about what else I need. Thanks! Great videos, great product...no phone customer service.