When it comes to staying lean as you get older, you need every advantage that you can get. That's where the ingredients inside of Anabolic Shred come in. This unique formula will help support your body's ability to utilize carbs as energy via glucose disposal agents and other powerful ingredients to help give you an edge to reach your body composition goals faster. †
Fat Burning
Proper glucose disposal or optimization is one of the major keys to fat loss and athletic performance, and a reliable GDA (glucose disposal agent) supplement can help in that area. The ingredients inside Anabolic Shred are combined in their full efficacious doses to help support your body's ability to properly deal with elevated glucose levels for optimal body composition. †
Lean Muscle
Anabolic Shred is not just about supporting your fat loss goals. Ingredients like ForsLean® can also help support lean muscle gains so you can reach your body composition goals even faster. †
Testosterone
Ingredients inside of Anabolic Shred like Eurycoma Longifolia help support optimal testosterone production. And with testosterone being a major fat-burning hormone for men, you better believe this formula helps in that area too. †
FORSLEAN®
R-Alpha
Lipoic Acid
Eurycoma
Longifolia
Niacin
Bioperine®
Chromium
Polynicotinate
ForsLean®
ForsLean® is a potent and patented form of Coleus forskohlii, a plant native to subtropical and warm temperate habitats and a member of the mint family. This plant is useful in managing body weight and promoting lean body mass. †
R-Alpha Lipoic Acid
A naturally occurring antioxidant in the body that acts as a glucose disposal agent (GDA) to help your body utilize carbs as energy to fuel your workouts and lean muscle gains. †
Eurycoma Longifolia
A flowering Malaysian plant that's been shown to support vigorous testosterone levels and increased muscle strength. †
Niacin
When combined with the glucose disposal agent (GDA) chromium polynicotinate, niacin can help enhance the bioavailability of chromium polynicotinate even more. †
Chromium Polynicotinate
Another glucose disposal agent (GDA) inside of Anabolic Shred that helps transport glucose into your muscle cells to fuel your workouts and body composition goals. †
Bioperine®
Black Pepper Extract is a piperine used to improve the absorption of key nutrients to get the most out of each ingredient. †
How To Take
Take 1 capsule up to two times daily, 10-minutes before moderate to high carbohydrate meals.
Support Your Body Composition Goals
After hitting a certain age losing body fat and maintaining lean muscle mass can feel like it gets more challenging. However, when combined with exercise and a proper nutrition plan like the principles we teach here at Live Anabolic, when you combine Anabolic Shred to your daily regimen, you'll give your body the support it needs to reach your body composition goals faster.
Experience The Difference
The ingredients inside of Anabolic Shred have been carefully selected to support the fat loss and muscle building goals for men in their 40s, 50s, and 60s. Give these ingredients a shot to begin to see the difference in the mirror.
You've Got Questions,
We've Got Answers.
1 BOTTLE
$54.00 USD
FREE SHIPPING
$47 PER BOTTLE
ADD TO CART
Secure Transaction
6 BOTTLES
$239.00 USD
FREE SHIPPING
$34.95 PER BOTTLE
ADD TO CART
Secure Transaction
3 BOTTLES
$147.00 USD
FREE SHIPPING
$44 PER BOTTLE
ADD TO CART
Secure Transaction
Customer Reviews
Write a Review
Ask a Question
Pretty good
Enjoyed using the product. Did not notice much of a change in weight but did notice my recovery from a workout was good. Helped minimize soreness afterwards.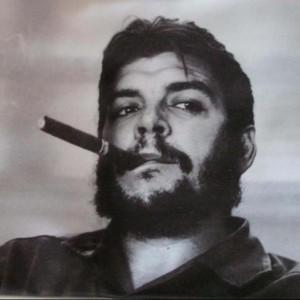 SR
09/14/2022
Scott R.

New Zealand
Great Stuff
I have lost 2 kg over 5 weeks. Its a life-saver. Great Stuff!!!
09/06/2022
Keith G.

United States
Anabolic Shred
Been using Anabolic Shred now for over 3 months now. Wouldn't do without it. It has played a role in keeping me ripped and lean ! Keith G.
09/05/2022
Robert T.

United States
Shred sold out
I want to order more but cannot.
08/28/2022
Bryan W.

United States
Anabolic Shred for the win
Anabolic Shred is my go to on days when I can't avoid high carb meals or when I want a cheat type meal. It works great and I can feel and see the difference it makes. It combined with exerciese and other LA supplements have helped me go from 236 lbs to 177 lbs in less than a year. Another GREAT product from Live Anabolic.