Customer Reviews
Write a Review
Ask a Question
09/28/2021
William T.

United States
I was wrong, mis understood
I've been following Live Anabolic for the past few years on You Tube. I was excited to hear about the "Fit After 50 - Core Program" I ordered it on a Friday night, (and here, is where I was wrong) Monday,I noticed that I was billed and funds came out, for the product. I once again reviewed the e-mails, I did not realize that this was a downloadable program. Once I followed the link, there was the program. I was expecting books, or a journal to track my progress.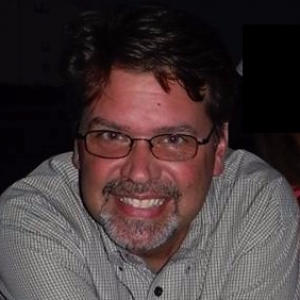 DH
08/22/2021
Dominick H.

United States
Really Works
I have been following Mark's videos on YouTube for a couple of years and they helped me get stronger but this program took things to the next level. After going through the first three phases I lost 24 pounds. I am running through it again and still getting results.
Hello Dominick ! I am very happy to see you have been following ys for a while and the positive changes you have seen in your body, thank you very much for the comment and we really appreciate you taking to time to try our programs ! At live anabolic your satisfaction is our top priority
05/31/2021
Gary

United Kingdom
Excellent Programme
I have always been active and maintained a good level of fitness. Apart from cycling and snowboarding when the weather permitted, my weekly routine would include an indoor static bike and a simple sit up and push up routine and learnt from kick-boxing training when I was younger. I was aware that my routine had become too regimented and I needed to introduce a broader range of exercises so that I was working all muscle groups more effectively. Fit after 50 provided exactly what I needed. I have completed the first III phases over the past 3 months or so and am now moving onto Phase IV: shred.. phase. I have lost weight, increased muscle mass and am very happy with the results. Fit after 50 is an excellent programme and easy to follow.. If you can stick to it, you cannot fail to get amazing results, highly recommended....
Hello Gary ! That is great to hear, you are a true example and its amazing to see all the sports you have practiced.. Thank you very much for taking the time to try out our programs, and as you say, sometimes its just about your effort ! Again, thank you very much to try our Fit After 50, at Live Anabolic your satisfaction is our top priority !
05/15/2021
Matt

United States
I'm 42 and in better shape than when I was a 24 y.o. Triathlete!!!
Nothing short of PHENOMENAL! At 5'7", I had been an uber athlete my whole life: USMC Officer candidate, Triathlete, Mountaineer, backcountry ski obsessed... and somehow at 42 I ended up at 184# and felt like I would pass out from tying my shoes! What I didn't know was that hours and hours and hours of endurance training, tons of soy, flax, and other "Health Supplements" left me somewhat more moody than a 50 y.o. woman in menopause! Turns out I had it all wrong- or should I say the 'health industry' had (has) it all wrong! Turns out they are all idiots! I'm now back down to 157, and my oblique/lower ab "V" is starting to pop! I'm 42 and in better shape than when I was a 24 y.o. Triathlete!!!! If you want to be a *****, you hang out and listen to the drunks. If you want to be a man, listen to the men. If you want to be a woman, listen to the women (no offense meant, ladies). The decision is YOURS!
04/13/2021
Paul G.

Canada
FIT AFTER 50 IS SAVING MY LIFE
I want to rave on and on about this product. But what I don't want to do is make you think I'm "hyping up" this deal. So just bare-bones, no-holds-barred truth. Fit After 50 Works. I started 35 days ago with a week of trying to get myself into "keto-ing it again" and now 4 weeks finishing Phase I of the FA50 Core Program I purchased. This is my genuine experience. Fit After 50 Delivers, and then some. And it is so inexpensive too. My wife was after me for my own good to get back at working on my health. I am so glad she did. I ran into Mark and Gary's promos on YouTube and eventually stopped to give it a good listen. lol. after a long, long listen, I decided to put aside any reservations I had and try out the program. Wow! Am I ever glad I did! Today, 35 days later, and down 15.2 pounds, I can tell you Mark McIlyar's advice, his coaching, (daily via my inbox, and even a straight-up down to earth, real guy, just like me, and making himself available in our Facebook group too I might add) the support, the rest of our Tribe in the Facebook Community, the products he follows up with, all have literally SAVED MY LIFE! But not only that, it's become a joy to perform, and the new lifestyle with my small goals and successes "IS" SAVING MY LIFE! And will be no stopping ahead. I am changing every day. I started this thing at over 315 pounds and feeling like my energy, youth, vitality, strength, EVERYTHING was gone, sapped away and drained from me but NOW that's all changed. I am on my way to getting it all back. All because of Fit After 50 and Mark McIlyar. If you are searching for an answer to the drowning ship and deteriorating health you are caught up in right now, then JUST GO FOR IT! Get Fit After 50, listen to Mark teach you how to get back in control. It will be the BEST thing you have EVER done for yourself. And if you are married like me, your wife will be super happy you did too. Thank you Live Anabolic, and Mark McIlyar, all the team and fellow Tribe, for everything. Signed, Very happy, and getting fitter every day In Slave Lake Alberta, Canada.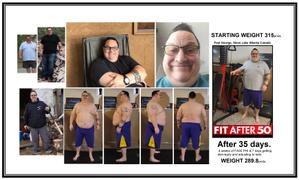 Hey Paul, Thank you so much for the great review. We are very happy that our program helps you to stay fit and healthy. Your positive outlook towards life helps you to work for your health. You are such an inspiration. Please don't hesitate to ask when you need assistance. At Live Anabolic, your satisfaction is our top priority.
56-Year Old
"Ripped Grandpa's"
Home Workout — Boosts Testosterone, Burns Belly Fat, And Gives You Boundless Energy

✝
Men over 50 who feel like you're past your prime, your best days are behind you, or you're trapped in a body you don't recognize…

Now you too can join thousands of other men who swear they've stepped into a "time machine" since using these workouts… and finally reclaim your body.

Plus, this powerful program is gentle and safe… and far easier on your body than other programs out there… And even better—you can do it all from the comfort of your own home!

This over 50 fitness solution goes to work in minutes—and reverses stubborn fat gain, muscle loss, body aches and more. It doesn't matter if you've been out of shape the last 20-30 years or if you've never worked out a day in your life! ✝ If you're approaching or over 50, this convenient program is what you need to get and stay fit without the gym.

Here's a brief look at what the Fit After 50 training protocol will do for you:

Supports T

✝

Studies show it increases T in men over 50. Which is your "Master male hormone" and is responsible for helping you build muscle, burn fat, feel energetic and keep your wife happy in the bedroom.
Boost Fat Loss

✝

Researchers are calling it "the best workout for burning fat." Mainly because this training style forces your body to burn fat for 72-hours after you exercise… so you'll lose even the most stubborn fat while laying around the house or sleeping.
Build Functional Strength

✝

Dominate big yard work projects, mowing the lawn, picking up heavy boxes around the house without getting winded… take on new hobbies and perform like a well-oiled machine with this unique training protocol.
Increase VITALITY

✝

Dozens of studies show the unique combination of training methods in Fit After 50 is the perfect formula to support vitality. It does this by boosting your cell's mitochondria which keeps you feeling young and healthy inside and out.
Skyrocket Energy Levels

✝

The right kind of exercise won't drain your body of energy. Instead, it'll initiate a steady flow of all-day energy. This program is proven to increase energy levels and reduce fatigue by 65%.
Reduces pain

✝

Harvard Medical School calls this training style a help for pain. Think of the different parts of your body like the hinge on a door. If it never moves, it'll rust. If you swing it open too hard, eventually it'll bust… but if you gently move it, it'll last a long time. Plus, if you suffer from pain, exercise is a proven solution to minimize its effects.
Fit After 50 Has 3 Key Components That Make It Unique:

Metabolic Strength Training:
Metabolic Strength Training is a breakthrough solution for guys our age that keeps cortisol and estrogen away… and eliminates stubborn fat. Plus, it boosts your T. Since it's your body's primary muscle-building and fat-burning tool… the higher it is, the better you'll look.

It's also the #1 mechanism you need to make your libido come alive and feel like the energizer bunny—so yea, it's important. This entire system maximizes your master male hormone while building muscle and burning fat from home. ✝

Functional Cardio & Abs:
Exercise that puts little strain on your body is ideal… You'll keep your body from painful inflammation while improving blood flow, gaining more energy and getting rid of the belly. That's what you'll get with Functional Cardio and Abs routines.

Do this two days per week you'll not only improve your heart health… But also ramp-up your metabolism and melt belly flab! ✝

Recovery Focused Workouts:
Instead of feeling exhausted after you exercise, you'll be clear-headed and energized. Plus, the natural alpha chemical release will boost blood flow all over your body…

You already have everything you need inside of you right now to feel great… It's just a matter of following the right movements and recovery to tap into your natural advantage.


Here's what you'll get with Fit After 50 today



Phase I: Burn
This first phase is meant to ease your body into its new anabolic environment by stimulating "sensory cells" found in your muscles, tendons and joints. This creates a mind-muscle connection in the body so it functions with ease during your Fit After 50 workouts and in everyday life.

n Phase I, you'll activate your entire muscular system without overtaxing your body. Plus, you'll perform functional cardio movements that increase fat loss and upgrade your metabolism so you burn calories around the clock. From the very first routine you'll unlock an explosive test response that reverses aging also. ✝

Phase II: Build
As the name implies, this phase is all about building your physique. In this 4-week training block, you'll experience a fresh surge of muscle growth and strength that makes you feel like a jock again.

Plus, in Phase II, your T will naturally increase. You'll feel your libido kick in and she'll love your extra mojo between the sheets. Your muscles will look pumped all day long and that layer of fat over your belly will begin to disappear. ✝

Phase III: Sculpt
Congratulations! You made it through the first two phases of this program— you have impressive new muscle, functional strength, and your T is supported. Now it's time to gently kick it up a notch using my "double stimulus" muscle-building and fat-burning technique.

In Phase III, you'll see lines in your abs and gain more lean muscle to show off. Plus, you'll sleep better, enjoy all-day energy and bulletproof your confidence. ✝

PLUS, YOU'LL ALSO GET $198 IN BONUSES

FREE!



BONUS #1


(

$103 VALUE

FREE)

:
12 Week Fit After 50 Nutrition Plan
This guide takes all the guesswork out of the kitchen… and helps you melt fat, recharge your energy levels, skyrocket your manhood and so much more. Plus, when you eat the scientifically proven "feature foods" clearly listed inside, you'll unlock complete health…

Just make this nutrition plan your new go-to and you'll look and feel like "you 2.0" beginning the very first week. ✝

BONUS #2


(

$95 VALUE

FREE)

:
Fit After 50 Exercise Illustrations & Execution Guide

I've created the Fit After 50 Exercise Illustrations & Execution Guide so you can get a step-by-step visual for how to get the most out of each exercise and burn fat and build muscle quickly and safely. ✝

Plus, I've taken special care to make sure this is a high-quality resource. It's clear, colorful, and so paint by numbers simple you won't scratch your head once flipping through it. Print it out. Keep it with you while you train. It's a great resource that you get free on this page.

MY 365-DAY MONEY BACK GUARANTEE
Fit After 50 is backed with my 365-Day 100% Money Back Guarantee…

I've made everything so paint by numbers simple that most guys begin to notice improvement within the first 7-10 days… and continue seeing amazing results day after day. All you have to do is follow the system like I'm right there with you.

But if you don't experience what I've guaranteed in the next year, I'll send you a full refund… No questions asked or hard feelings. That's a promise.
MONEY BACK
GUARANTEE
We return money within 60 days
CUSTOMER
SUPPORT
Friendly customer
support 7 days a week
SUPPORT ONLINE
PAYMENT
Fully PCI-Compliant, Secure
Payment Processing