Finally a greens drink for men! Maintain a supreme male hormone balance and metabolize excess estrogen with the help of the earthy ingredients inside of TestoGreens. A subtle, enjoyable tasting greens powder, that's easy to mix and drink. Our TestoGreens formula is vegan, non-GMO, and can help to give you results that support your energy, vitality, and manhood.†
Energy
Boost energy with TestoGreens. Gain stamina to dominate your day. Help avoid crashes and fatigue. And enjoy a daily edge other guys are missing out on. †
Hormone
Balance
Balancing your hormones is the key to maximize your performance as a man. Packed with vitamins, minerals, superfoods, antioxidants, adaptogens, "manhancing" mushrooms, natural herbs, and probiotics, TestoGreens will support your manhood in ways no other greens supplement can. †
Estrogen
Metabolism
Excess estrogen is everywhere. And it's estrogen that's responsible for contributing to stubborn fat, occasional moodiness, and other man problems. Now it's possible to help naturally neutralize excess estrogen from your body and restore an optimal male hormone balance. †
Superfood, Antioxidant, and Mushroom Blend
Nutrient Dense Natural Herbs and Extracts
Prebiotic Fiber and Digestive Enzyme Complex
Probiotic Blend 2.5 Billion CFUs
Essential Vitamins and Minerals
Superfood, Antioxidant, and Mushroom Blend
Alfalfa leaf, spinach, spirulina, beet, celery, kale, cauliflower, coconut, pomegranate, blueberry, cranberry, cherry, camu camu fruit, Reishi mushrooms, shiitake mushrooms, maitake mushrooms and more. In 1 single serving of TestoGreens you get a blend of 34 different types of fruits, vegetables, and mushrooms that you'd be hard-pressed to get in any typical diet.†
Nutrient Dense Natural Herbs and Extracts
Turmeric root, green tea leaf, cinnamon bark, ginger root, ashwagandha root, Korean ginseng root and more. 1 serving of TestoGreens contains 11 herbs and extracts to support your health, vitality, energy, hormones and more. †
Prebiotic Fiber and Digestive Enzyme Complex
Prebiotics and digestive enzymes will help you avoid occasional gas and bloating that can occur from other formulas that don't include this unique blend of nutrients to support effectively digesting these greens for maximal absorption. †
Probiotic Blend 2.5 Billion CFUs
Probiotics can help support your gut so you can better absorb and utilize the 50+ powerful ingredients inside of TestoGreens. †
Essential Vitamins and Minerals
Zinc, iron, and a list of vitamins and minerals to help support optimum male vitality. †
How To Take
Add one serving (1 scoop) one or two times every day to 8-16 oz of water or added to your favorite coconut milk, almond milk, or smoothie.
Support Optimal Hormone Balance
When it comes to looking, feeling and performing like a man. Maintaining a healthy balance of your male hormones and help to support the removal of excess female hormones like estrogen is key.†
Experience The Difference
More daily energy. A better sense of wellness and vitality. More stamina.
You've Got Questions,
We've Got Answers.
1 BOTTLE
$49.95 USD
FREE SHIPPING
$39 PER BOTTLE
ADD TO CART
Secure Transaction
6 BOTTLES
FREE SHIPPING
$39 PER BOTTLE
ADD TO CART
Secure Transaction
3 BOTTLES
FREE SHIPPING
$49 PER BOTTLE
ADD TO CART
Secure Transaction
Customer Reviews
Write a Review
Ask a Question
Great taste for Mixing
Great taste and within this week I added my CBD oil great taste still there. And after adding apple cider vinegar TestoGreens taste is still there.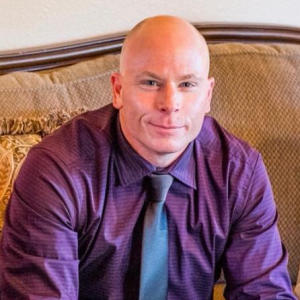 RG
06/18/2022
Rick G.

United States
Great product, false advertising
I love the product and originally did the subscription. My container only had 25 servings, your website and all the emails say it is a 30 day supply. My container says 30 servings. Contacted support and they told me it only has enough for M-F, 25 servings. I told them I was disappointed because it's false advertising. especially since I have two monthly subscriptions.
05/22/2022
David S.

United States
Still not sure.
This supplement seems to be good. I am not saying that there is a problem, however in one of my monthly jars of testo greens i noticed white tiny specs of something other than testo greens. I did continue to use the product but i decided to discard the rest of the jar into the garbage maybe i should have sent it back? the next months jar was fine.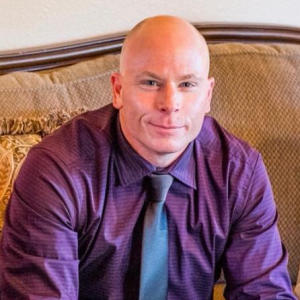 RG
04/05/2022
Richard G.

United States
Failed
I love the product, but apparently when I ordered it didn't keep me in the monthly subscription
01/06/2022
Steve S.

United States
Excellent product
I'm extremely happy with this product. It has given me energy, and stamina where it counts. Great tasting and satisfying as well. Testo (Greens)…Great overall experience.